Algers Excavation Inc. is committed to running an ethical business that delivers service that meets or exceeds our customers expectations. Over the years we have helped hundreds of people and businesses through many projects. Below are a few quotes from some of our customers.
---
"Thank you for your prompt service and a job WELL DONE."
Tom
---

"I use Alger's Excavation and appreciate their dependability, their broad base of knowledge, and not over the top cost. The fact that Algers is a local company makes them more appealing and easy to work with. There are times when Algers will start on a project, and see and suggest a better way of doing a certain job, that can save our company time and money; and I appreciate that."
Phil Miller
Engineering Manager
VPGC, INC
---
"Thank you gentlemen for a very nice job"
Kay Baker
---
"I've had several years of experiences with Alger's excavation, both big and small jobs. My first dig with the Alger's crew was a small footer for a metal building. Timely job execution and attention to detail warranted several other small jobs over the course of the next few weeks. When the time came to bid out our largest excavation job yet, Brandon came in competitively priced and I knew my company would get the highest level of quality from his crew.
The job was planned for a holiday weekend, and despite a last second snow storm, Brandon staged his equipment and materials prior to the first day of work, hauling the stone himself and picking up last minute fittings when suppliers wouldn't deliver. Starting early the next morning, Brandon and his team worked quickly, precisely, and safely to complete a 20+ ft deep excavation project. The project involved moving several large concrete structures, working underneath energized power lines, crossing a buried fiber optic line, dozens of confined space entries for tie ins, cement pours and tons of stone compaction. The project lasted all three days and his crew worked well into darkness each night to ensure that our facility would start on time Monday morning. Despite the impending 5am Monday start up and several unexpected buried treasures during the excavation to complete work they did so with no injuries, never cutting a utility line, and not exceeding the quoted cost.
After that large weekend excavation, no one ever drove a backhoe or a dump truck on to our property other than the Alger's crew. His craftsmanship and attention to detail allowed him to expand into work inside of our plant as well and grounds maintenance. We've used Brandon to run water line, interior drains, and as our exclusive snow removal service. I'd gladly recommend Alger's excavating to others looking at large and small projects."
Creagan Stickney
Plant Engineer – Poultry Facility
---
"Thank you for your prompt service!"
Ellen D.
---
"Excellent job – Thank you, we have more work for you to do. We will be calling you again."
Richardson
---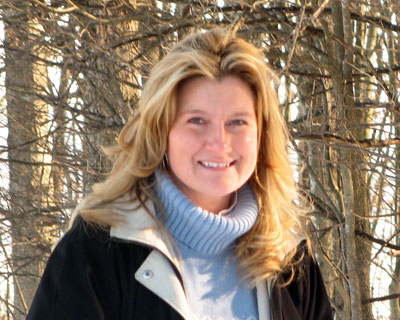 "To anyone looking to consider "Alger Excavation" for your excavating needs…I would HIGHLY recommend them. I have to date had them work on several different phases of my building project. They have installed a driveway, removed stumps from my house site, installed the septic system, and are now working on the excavation the site for my future dream home. Everyone at Alger Excavation has been extremely wonderful to work with. They take the time to answer all my questions in detail (which deciding to be my own general contractor comes with MANY questions!) and have done so with such patience and professionalism. They have a terrific work ethic and their prices are very fair. "Thank You Alger Excavation for helping make my dream into a reality!"
Sincerely, Jennifer Flory
---
Thank you very much for the job you did for us.
Thanks again,
Buddy W.
---
Jim did a great job! I'm excited to get the pond dug out this spring!!
Thanks,
Larry
---
Brandon Alger and his crew took the time to find the best solution for installing our foundation drain and did not just go with what was the fastest and easiest for them to do. In addition they provided the expert advice I needed to select the right pump and hardware needed. For that reason I would highly recommend them if your looking for a quality job.
Eugene B.